Engage Customers and Drive Sales with ViewPoint
06/05/2017
One of the challenges when starting a new business is figuring out how to present yourself in a way that makes sense to your potential customers. Sure, you know what your firm does. How it does it. And why that matters.
But nobody else does.
And that's a problem if you ever hope to grow beyond your small circle of friends, colleagues and LinkedIn connections. I know this from firsthand experience, which brings me to the motivation behind today's blog.
ViewPoint Interactive Solutions is a dynamic company with a compelling product, a talented team, and a value proposition relevant to SMBs and large organizations that use innovation to gain a competitive edge.
We can truly help businesses engage customers and drive sales. That is, if people know our name and understand the benefits we deliver. So I've created this cheat sheet to answer some of the most common questions our sales team hears when promoting our brand.
Is this self serving? Certainly. But, if customer engagement is important to your business I think this little commercial for ViewPoint will be worth your attention.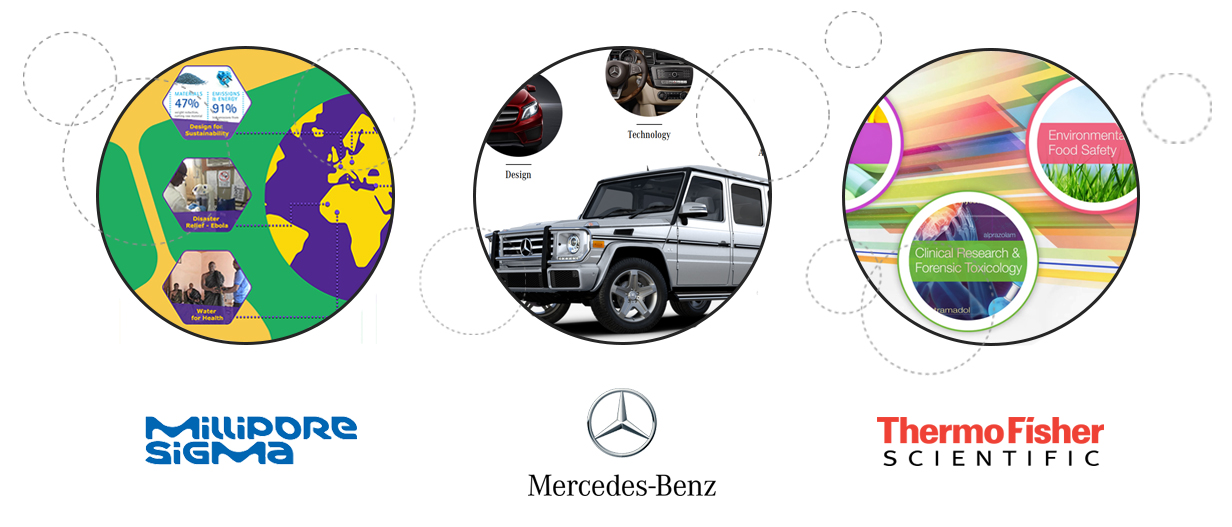 Close More Business with ViewPoint
ViewPoint Interactive Solutions is a technology-driven creative studio that uses the power of touch to educate, entertain and engage.

WHAT WE DO
Our team of experienced UX designers, writers, marketing strategists and developers create daring-yet-strategic interactive digital and gamifying experiences that highlight your products and bring out the best in your brand -- or in the case of an agency or exhibit house, your client's brand.
HOW WE HELP YOU
Our potent combination of interactive, data-driven storytelling, proprietary touchscreen technology, gamifying expertise and creative chops means we can help you inspire your audience and turn curious buyers into loyal customers.
If you're a SMB or Fortune 1000 that uses innovation to gain a competitive edge, we are a great fit. Look to ViewPoint to help you:
Elevate your trade show presentation and drive 38% more traffic to your booth

Present the strongest pitch to prospective agency or exhibit house clients

Engage in deeper, more meaningful sales conversations

Enhance the customer experience in your retail store or showroom

Communicate a consistent message across your entire organization

Reach people when they're most likely to buy with details to make informed decisions
Through rich and vivid touchscreen experiences that blend your curated digital content into visually stunning interactive presentations or games, ViewPoint powerfully conveys your competitive advantage.
Learn more at www.viewpointtouch.com or call us today at 781-552-3700 x1 and let us show you how we can help you grow your book of business.