Information Touch Displays: A Tale of Two Brand Identities
05/25/2016
Dealers that work with original equipment manufacturers (OEMs) in industries such as auto sales have two identities. They have to represent the brand they are affiliated with while still staying true to their own unique, local dealership and offerings. Being a distinctive dealership can resonate with potential buyers on a personal level, and the manufacturer's brand adds credibility, authority and the feeling that the company has the knowledge necessary for a smooth purchase process. Businesses can effectively communicate the major auto brand(s) while displaying the uniqueness of the dealership with touch technology. Specifically, touchscreen information kiosks can offer multimedia content that strengthens the brand of both the car and the dealership in powerful ways.
Local institutions
Buying a car from a dealer is still the only way to get one in many cases, even when the initial research is carried out online. Buyers can use touchscreen displays to pinch, swipe and zoom text, video and brand images to experience the dealership, while establishing this as a business people can trust. They can also read up on any dealer-specific offers that make that particular dealer special.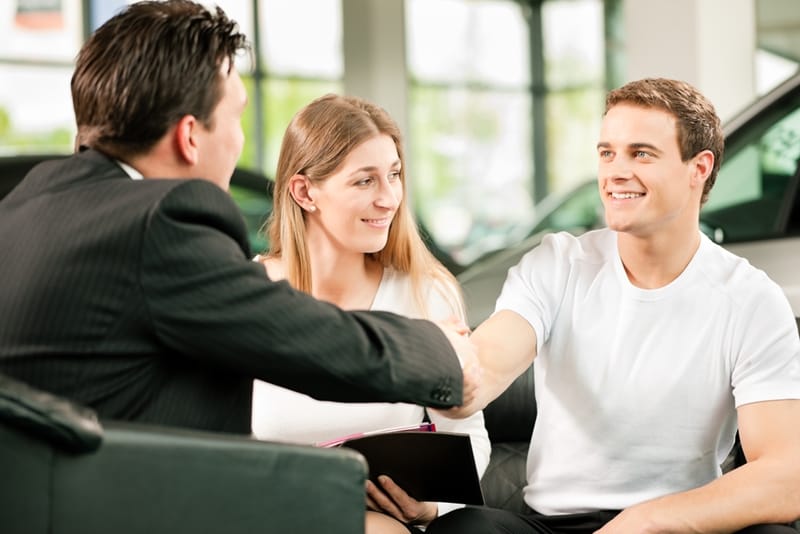 Another area to differentiate a dealership and the corporate brand it represents is to have an area where potential customers can view testimonials that demonstrate a seller's outstanding performance with real people buying real cars to further display credibility and trust. This is an example of where multimedia could be extremely helpful, as video allows individuals to speak on camera about the deal they received or a positive experience with the customer service department. These testimonials are an extremely effective form of marketing, in that they further an organization's message, yet do so through a third-party voice.
"Consumers, inspired by others' positive recommendations, become more confident about the dealership and the brand it represents."
Connected to corporations
While it's important for dealers to put their own stamp on operations, they should also trumpet the company that builds the car. Not only will this build credibility in the eyes of customers, the manufacturers themselves will likely want this type of representation. Fortunately, touch displays can help in this way too, carrying content directly from the car manufacturer that describes the various cars for sale to help both the customer and the dealership understand the features and benefits of each auto on the floor. This touch display can serve as a tool to collaborate with and educate users about the vehicle to be purchased. 
This ability to work directly with car manufacturers works so well for the dealers because it gives them access to professional, television-grade media resources. Images and videos from corporate offices will often have high production values and serve as compelling visual stories for those corporations' offerings. Salespeople can peruse these resources as part of their training to become knowledgeable about the line, and independent consumers can sort through them for themselves, finding the right fit for their needs.
Combining a local touch that builds connections with powerful and rich content from both the dealership and corporate partners, touch displays can be a valuable addition to the dealer sales and service departments, building trust, relationships and ultimately more business.