Fun and Games at Your Next Trade Show
02/06/2019
Adding an interactive game to your trade show booth can really heat things up for your brand. How do we know? We've built a wide variety of game types, including target games, races, puzzles, 3D immersion and competitive games, for use at trade shows, conferences and other special events.
For this year's Computer Electronics Show (CES) we whipped up a captivating package-delivery game for Indiegogo showcasing the products and services of its client, technology and supply chain firm Ingram Micro. To read about how we did it, check out A Recipe for a Tasty Interactive Game.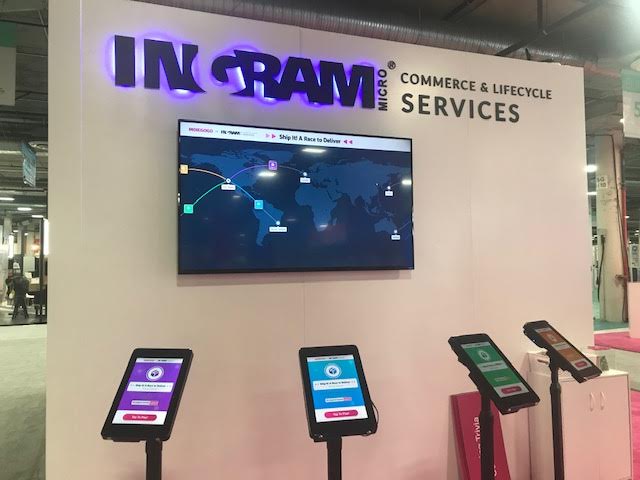 Here's a preview of what's needed to build a winning game:
A robust Windows machine to act as a server that handles all the data required by your game and ensures the communication between all the clients.

A player application with a well-oiled engine, and simple rules that can be assimilated quickly by the players.

A large video screen to catch the attention of the people who aren't actually playing the game. In a trade show context, that's all the foot traffic near your booth.

(Optional) An application for the MC to control the game. While the flow of your game can be automated, we recommend an MC because it adds a new dimension to game play. And, an MC can troubleshoot for players who might have difficulty registering in the player application.

Intriguing visual design and themes to make the game stand out and entice people to play.
Here's a quick peek at the game: